SARAH'S SUNDAY SCOOP FROM December 5TH, 2016
By: Sarah Trested
PICS OF REHEARSAL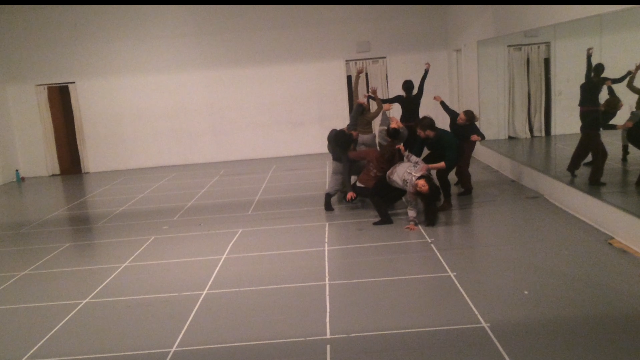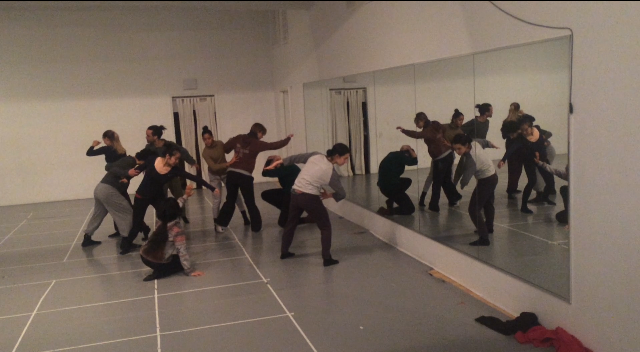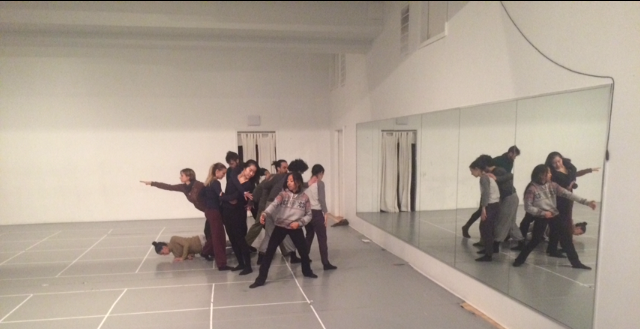 For last week's Sarah's Sunday Scoop, I talked about Kun-Yang's CHI Awareness Technique. This week, I will go further in depth with what this modality means to me and a few others that have experienced it. This week's blog will highlight comments from his students, company members, and even some of his own reflections.
I have a special relationship with Kun-Yang because I am lucky enough to have been his student in the collegiate level, at Temple University, learn from him as an intern with KYL/D, and through my time at the company's home at CHI MAC, view his interactions with his dance artists. One student of his at Temple stated that CHI Awareness allowed her, as a mover, to go deeper into her spirituality and that it is a full body experience. This relationship between dance and spirituality seems to be a through-line in not only his teaching, but in his composition as well. Additionally, another student mentioned that through the training of CHI Awareness Technique, she became more aware of presence, joy, and expression - and their importance to communicating through dance and in life. One particularly striking comment made by a student was "Kun-Yang is a living example of his work." Last week, I talked about how CHI Awareness is more than a dance practice but also, a way of life. Kun-Yang has often said in rehearsals that CHI Awareness is a philosophy and, I think that because dance requires a fully present mind, body, and spirit, it is a language through which we can communicate this CHI.
I'm still trying to put into written language what CHI Awareness is or means. In my research of company archives, I discovered that the company has been investigating CHI Awareness with Kun-Yang for over 10 years.
One previous dance artist reflected that Kun-Yang is concerned with breath, dynamics, and inherent drama. And that Kun-Yang's work is well crafted and is beautifully simple. These elements are cornerstones of Kun-Yang's choreography - across time. And, although I listened to interviews from several years ago, the former company members echoed my own experiences and reflections with Kun-Yang, now. Another through-line I discovered from both students and company members was their awareness of Kun-Yang's ability to bring together Eastern and Western dance philosophies in a beautiful and unique way.
Kun-Yang is an outstanding artist. Kun-Yang has stated, which I agree with, that the basic way to understand dance is by experience. You can write, watch, and read about dance constantly, however, the best way to understand it is to do it. Kun-Yang believes that dance is about discovery, and awakening. The ultimate goal in dance is to be yourself and lose yourself.
If you're interested, come and take class with the company! Kun-Yang teaches every Saturday from 12:30-2pm at the company's home, CHI MAC. See you next week...?
FEEDBACK:
"I try to do the same with poetry, and there too you need dive in and do. I love the whole concept of KYLD, love the beauty of what you do in the doing, love the spirit that leads you all to share this goodness with dancers rising. Blessings and grace in these so many holy days." - Michael Lancaster
KYL/D: Thanks, Michael! We appreciate that many artists are deeply invested in diving into process and are grateful to be able to share KYL/D's CHI Awareness through this platform. We often also share master classes when we perform and tour - check out our upcoming events!